I'm not sure what to start off with in this entry first...
さぁ、始まろうか。
I guess I will go ahead and address things from the past entry first.
更新したかったが、まず先の更新のことを要点に触れたいと思う。
Apparently my last entry has taken on an overwhelmingly large amount of interest for both Japanese and foreign Mana fans alike.
To be honest its shocking to me.
I am only a fan, so I wonder why what I write on here has such an impact.
先の更新は多くの人(外国人と日本人!)の興味が上げたようだ。
正直は衝撃を受けた。
私はファンだけので、どうして私の書き物が強いインパクトがあるかな。
Having said that, although the last entry sounded quite harsh, I think there were also many misunderstandings.
といえば、前の言葉がちょっと強かったので、
たくさん誤解があるかもしれない。
First of all, my feelings were not a reflection of my experience with the Clandestine Meeting. As I stated in the entry after meeting Mana that day, any time I get to go to this event or meet him is always an honor to me.
まずは私の感情は密会のことから来なかった。
Mana様に会う時、いつも嬉しいです。
Moreover, what wasn't conveyed properly was my confusion towards a particular situation that
did not
happen at the event, and included another person whom I am close to. It was not particularly anything about me personally. It had something to do with a friend and left me confused.
さらに、ちゃんと考え伝えないことは密会でこのことを起こらなかった。
そして、私事じゃなくて、
友達が絡まった。
私に言ったことを言ったとき、なかなかまごまごになった。
What it was shouldn't matter. I also don't think it should affect anyone's view of Mana. What it simply meant for me was that I needed some time to gather my thoughts -- time away from Mana and the Mana fandom, and not out of hate, but for the sake of allowing myself a mental vacation and to decide for myself how I felt about said situation and if I really wanted to continue updating relevant things anymore.
でも、その話の内容物を気にしないでね。
Mana様はいい人だと思いますが、
今、Manaのことやファンベースないで一人にしたくて、思いを集中したい。
誰も嫌いじゃないが、
このブログや翻訳や私のファンサイトを続けたかったらわからないので、
考えたくなかった。
時々すごく疲れています。
外国人が私の翻訳やスキャンに縋り付いていますので、
皆さんの飲み込みといいんだったが、
前は日本語だけを読んで、このブログを読みたかった人々からメッセージを貰って、
親切な方法で「日本語だったらいいなあ~ よろしくお願いします!」と書きました。
But in no way did I intend to make anybody look bad nor was I trying to say "poor me".
I am a long winded person when I write, and sometimes on the internet our true intentions do not translate the same way with everyone.
とにかく、この人がひどい!と言ってみたくなくて、自己憐憫してみたくなかった。
元々、長い文を書いていますが、書く時もたくさん感情をいつも伝えています。
そして、日本語で書いたら、下手なので皆さんが理解できてほしい。m(_ _)m
I hope everyone can understand that and it can bring you some peace of mind.
That said, I would like to turn now towards something a bit more pleasant.
今から嬉しいものを向けたい。
---
Tokyo Disney Sea Christmas
Yes, once again I went to Disney Land.
This time it was with my friend
Charlotte
because we both wanted to see the Christmas decorations at Disney.
It always looks so amazing from all the advertisements, and of course in person it was just as wonderful!
再びディズニーに行きました!★
今回、友達Charlotteさんと共にクリスマスの飾りを見たかった。
ディズニーのCMなどを見るときいつも綺麗みたいね!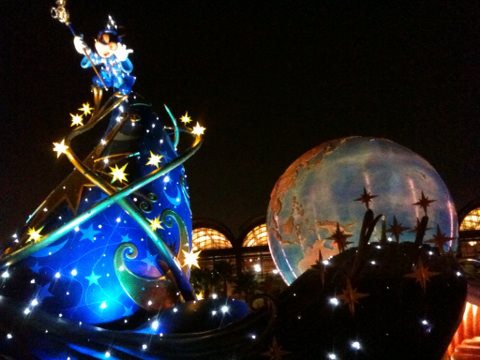 Unfortunately I don't think Disney Sea is nearly as decorated as Disney Land...although I could be wrong. (o.o)
でも、昨日ディズニーシーに行ったので、ディスにーランドの飾りが同じものかなあ。
But there were some really cute decorations we saw!!
ディズニーシーも飾るのが可愛い!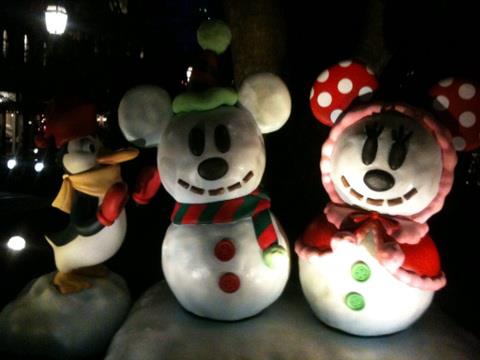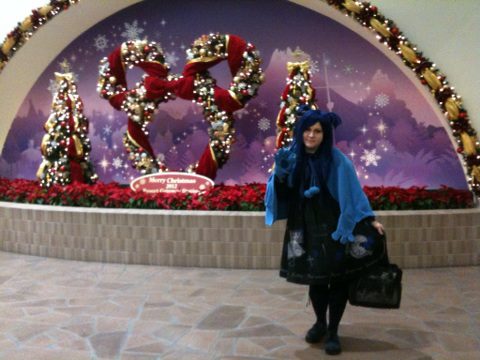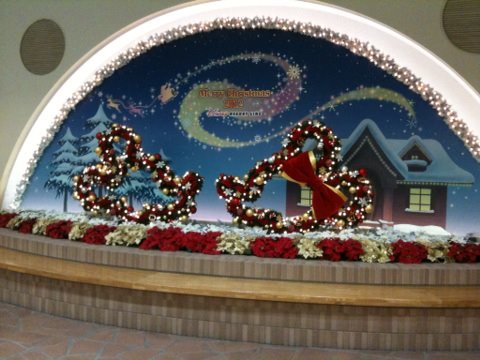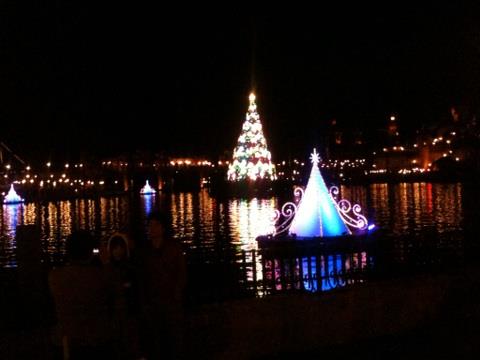 The moon was so full and beautiful last night and the sight of Jupiter was amazing too!(ノ*゜▽゜*)
皆さんも月と木星を見ましたか?綺麗で素敵なあ!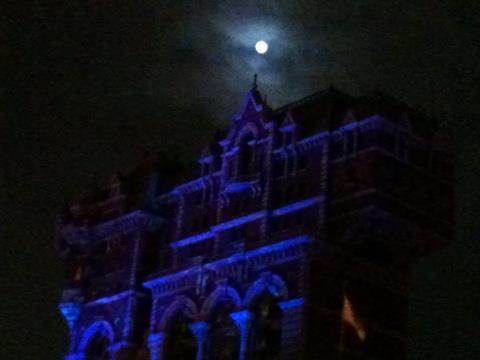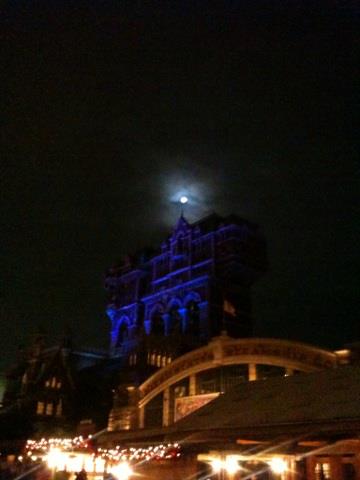 It gave the Tower of Terror kind of a creepy affect, but aahhh, so amazing!!
月と共にタワーがもっと怖そうが、凄いね!
I wish I had some pictures together with Charlotte but my camera sucks...(>_<) Hopefully she'll upload some good ones though! *hint hint* XD
Charlotteと一緒に写真と取りたかったが、私のカメラがやばい。
自分のブログでアップするかもしれないね!…ね?ね??(笑)
Oh, and I used my Stitch cape from Tokyo Disney Land that I bought in October.
It was perfect for last night's weather. (*-*)/
そして、10月ディスにーランドに行った時からスティッチのケープを着た!
天気のためにパーフェクトだったわ!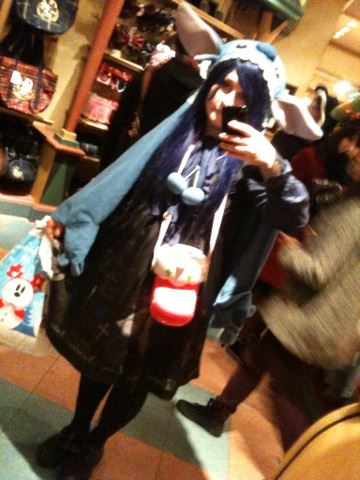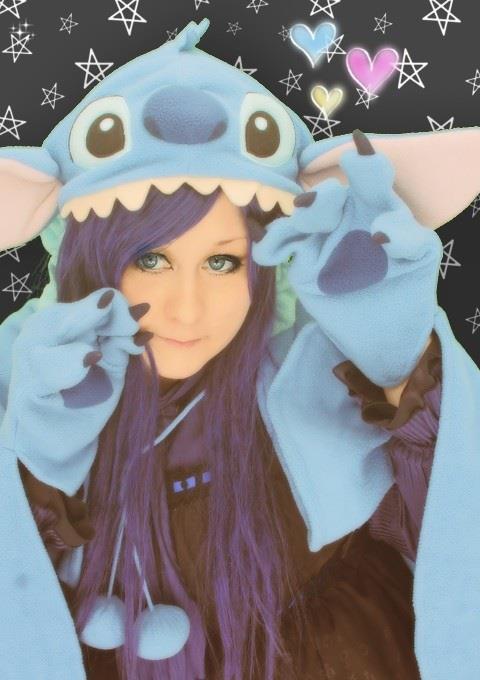 I wish I could work at Disney Land. I love it so much there! *(*´∀`*)☆
ディズニーで働きたいなあ! 本当に好きです。
Sarah